For me, the number one character in the show is Babs. Seriously, it could have been "The Babs Show" and I would have been happy. As far as I'm concerned, she nearly is Tiny Toon Adventures, and it definitely wouldn't have been anywhere as entertaining without her. Although, I have to admit that Buster compliments her well, and I like the way the two interact. I think the two go well together, and together they're my top two favorite characters. I remember being quite hearbroken the first time I saw one of those viewer request episodes, (I can't remember the name of it right now,) in which Babs pretends to be Gladys Freem and requests nothing but Buster and Babs cartoons, because then Plucky comes in and inturrupts, ruining it. I was looking forward to a whole episode focused on just them.
Plucky is a good character, and I do like him. He's versitile, funny, and goes well with many of the other characters. But he's also such a jerk that I have a hard time feeling sorry for him when things blow up in his face. He has his moments when he plays the hero and does the right thing, but it's often only after he's done something terribly wrong and has to make up for it. I guess he's good in that he's flawed, which gives him depth. But I never really liked watching him unless he was interacting with other characters, because his ego just annoyed me.
Hampton is probably who I'm most like, because if I were a toon, I'd probably be boring like him. I really like the way he and Plucky go so well together, because he does play a good straightman to Plucky's shinanagans. I don't particularly enjoy watching him alone, though.
Shirley is pretty cool, but could have used more development. I like the way she doesn't take any crud from Plucky, and her mysticism is usually pretty funny.
I'm not sure if I like Fifi or Shirley better. Fifi didn't get a lot of character development, either, but I usually liked her aside from the monotonous chases. It also helps that she's kind of cute. And purple. I like purple.
Monty was ok as a villain, but not really a likable character for me. He played a predictable role of rich brat, and I usually liked to see him get what he deserved.
Elmyra was better villain, in my opinion, just because she was more wacky than Monty. Her stupidity was somewhat entertaining, and I liked that she was able to pose a problem for the other characters, even the usually infallable Buster and Babs.
I really wish they'd let Furball have a voice. I thought he could have been a good character if he was just able to speak and act more like a normal character, rather than living most of his life as nothing more than a stray cat. He was supposed to be a student at Acme Looniversity, too. Too often he got used in the episodes with a preachy moral, where they tried to make you feel sorry for him because he was less fortunate. It felt like a waste of a good cat character.
Calamity I could better understand not having a voice, because Wile E. Coyote didn't usually have one, either. Although there were exceptions, so it would have been nice to let him speak, too. I liked his inventions, though.
Beeper was another character that, despite his speed, didn't seem to go anywhere because he couldn't speak. All they used him for was as a target for Calamity.
Sneezer was cute, and I actually think they used him pretty well. Not one of my favorite characters, though.
I really didn't like Sweetie. I just found her to be annoying with few redeeming qualities, if any.
Aarnold was ok in small doses. Very small. There's only just so much you can do with that SNL bit.
Let's see, who have I missed? Oh, Dizzy! I liked him ok, but only with other characters, and even then only when the cartoon didn't focus on him. I don't think he made a very good villain.
_________________
"We are fast approaching the stage of the ultimate inversion: the stage where the government is free to do anything it pleases, while the citizens may act only by permission; which is the stage of the darkest periods of human history, the stage of rule by brute force." - Ayn Rand.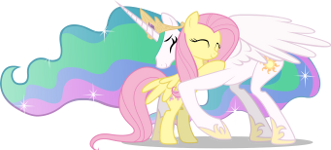 http://www.framwinkle.com