while looking for some other art that I've done in the past (which I never did find) last night I found a bunch of old A! & TTA artwork (for TTA see other thread on this board):
drew this one at 15 yrs when entering a local contest to see Bugs Bunny at the Bowl.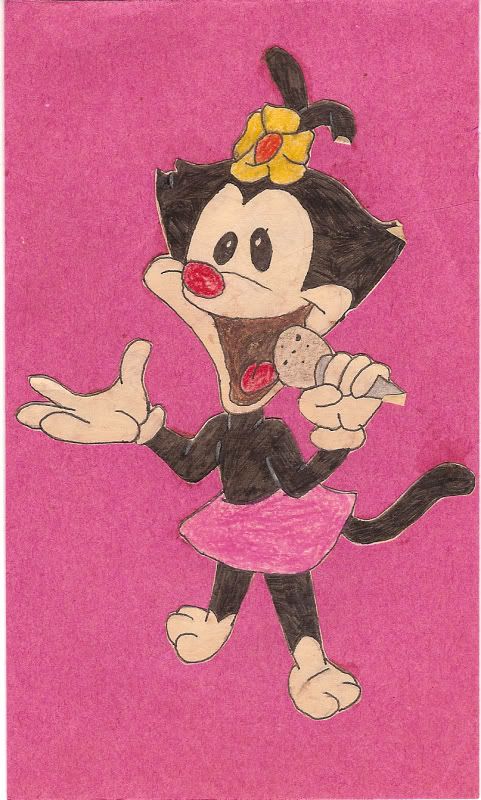 in middle school I had to do a science project. I ended up creating rain (or rather 2 drops of rain in a jar) so to fill up space on my presentation board (& get extra credit points for creativity) I posted the lyrics to "Several Drops of Rain" & this pic I drew of Dot. If I recall I looked at & drew the head from one comic & the body from another. No tracing (as you can tell, the head's too big), but reference.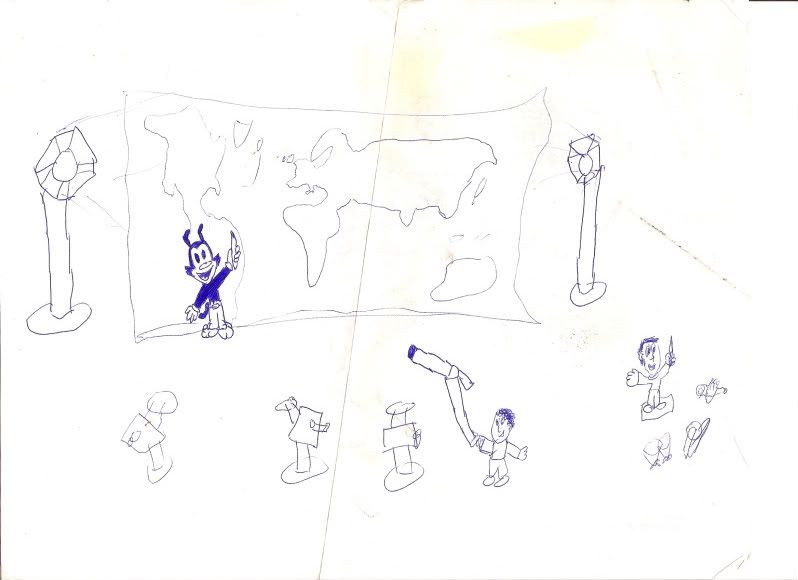 This was on the back of a geography test I saved. yes, I got an A - even an extra point thanks to the song & practicing with it!
for those who've seen my old
CDRR drawing
from when I was a kid & spotted the WB logo on the tree because I pressed too hard on the paper - here's the WB logo that goes with it. dates back to sometime in elementary school. I think this is the earliest of the pics I found since it was undated (which I refused to do as a kid).
this drawing is dated 1/14/96. this was back when I would spend an entire weekend on a drawing. saturday to draw & ink in pen, sunday to color in pencil crayon. - it's so sad how these pics are aging... although, this one was taped to my door for years & that probably didn't help... I tried to recreate the one VHS cover.
now comes the... vacation series. I was on some vacation with my parents. this is the 2nd vacation series I did with the warners (couldn't find the 1st one where they went to the same camp in the woods that I did). this doesn't exactly parallel a trip I took since it has Niagara falls in it & I didn't see that until recently, but one pic reveals a waterfall that's similar to one that was near where my grandparents used to live in Oregon so I'm guessing that's it.
pg 1: they're in their hotel room. Dot's not happy Wakko's jumping on the bed. Yakko's trying to figure out the sleeping arangements.
touring the waterfall that makes me think this was from the trip to oregon. Yakko slips on the wet rocks. Dot is disgusted that Wakko is filling up is water bottle from the falls.
floating down the river with a storm on the way (what the paint brush is painting). Note the USS Minnow soon to drown poor Gilligan & Skipper in the background. the fish isn't too thrilled either.
Didn't know that river in oregon lead to niagara did you??? - neither did I. guess my kid self thought it was a gag. dot's screaming is a bit too much for Yakko.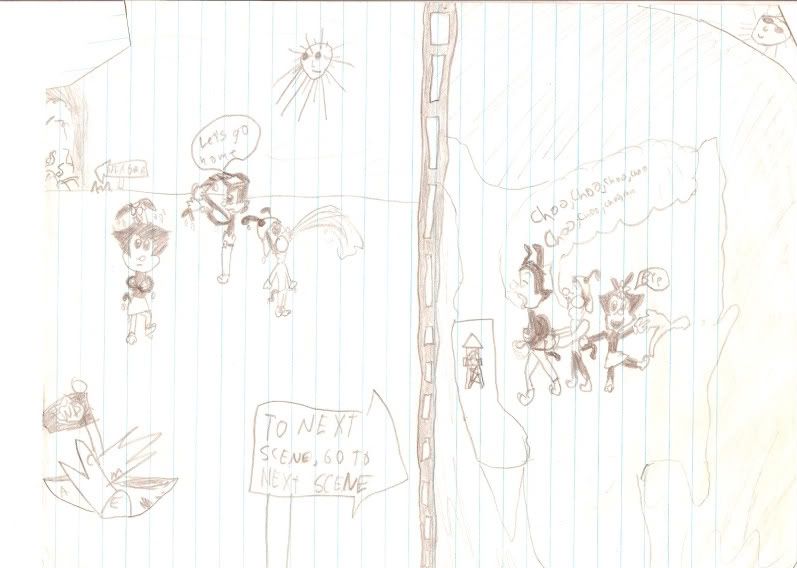 last one. 1st panel on the left is the after math of going down the falls. 2nd panel is them heading home (at least I knew as a kid that Niagara is east of burbank! - too bad I drew it in Sacramento!
)
well there you go. a peek into my art past.
_________________
Watch this space for where you can see my latest work!
Watch Wow Wow Wubbzy on Nick Jr 11pm!

[u]Watch
Dan Vs
on Hulu, iTunes, and Amazon[/size]
=================
================================================================