Thanks to Amazon.com, I now have a VHS copy of this episode, which is much better quality than the one I recorded off the television all those years ago.
I love this episode! I've heard it's the last one made, so it's kind of a finale of sorts, but I don't know for sure if that's true. Buster does purposefully give Babs a big kiss, though, so it does kind of feel like a finale, and that the writers were trying to tie up the loose end of their relationship. I really like Babs' facial expressions during the Cher and Cher Alike bit, when she's jealous of Buster talking with Cher. I thought it was also a fun gag overall, since Babs had impersonated Cher a couple times before in the series. The whole Plucky Duck Show thing was hilarious, but oh so wrong, what with all those anvils falling on Babs. She did kind of deserve it, sort of, for all those times she dropped one on Plucky, but I still say he deserves it more. I'm may just be playing favorites, though.
The two things I didn't like about this episode were that it was too short, and while I do like Startoons in general, I wish they'd been a little more careful animating this one. When I first saw a screen capture of the TT gang in the sleigh, at first I thought it was fan art because the characters were so off model. Important scenes like that one should have been done a little more carefully, if you ask me. And I'm not sure how well it would have worked to extend this episode out to an hour, but it always feels a little rushed to me when I watch it. It was very entertaining, so I wish it could have gone on longer.
_________________
"We are fast approaching the stage of the ultimate inversion: the stage where the government is free to do anything it pleases, while the citizens may act only by permission; which is the stage of the darkest periods of human history, the stage of rule by brute force." - Ayn Rand.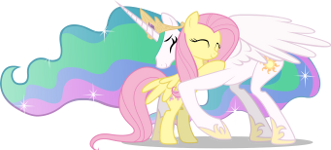 http://www.framwinkle.com