beaker92 wrote:
Maybe, but bear in mind it'd never be the same. Some of the parodies would be brilliant (I could see them ribbing Jersey Shore, Lady Gaga, American Idol and the reality show craze, etc) but honestly, it's better off cancelled. A show with this amount of zing can only exist in the 90's, as cartoons nowadays are as bland as a dinner of rice and crackers.

Plus some of the voice actors would have to be replaced like Hamton especially, as well as Monty and possibly Buster (Since Charlie Adler left with some bad blood).
Replacing some voice actors would be possible. They already replaced Adler, and they could probably find a passable Hamton. Tress MacNeille might be harder to replace. She's not technically unavailable, but I don't know if she could do Babs' voice anymore.
_________________
"We are fast approaching the stage of the ultimate inversion: the stage where the government is free to do anything it pleases, while the citizens may act only by permission; which is the stage of the darkest periods of human history, the stage of rule by brute force." - Ayn Rand.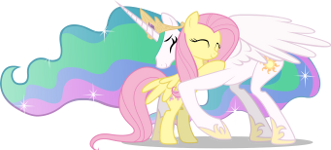 http://www.framwinkle.com