The opening bit with Elmyra seems pretty unnecessary, as though they just added it to fill some time. Can't say I'm impressed with how it was drawn and animated, either.
Scentimental Pig
First off, I'm confused as to why they start this one out with a Buster and Babs intro, as though it's one of their cartoons. Buster and Babs only do the wraparounds in this whole episode, so it doesn't make much sense unless they just didn't have a good intro for Hampton and Plucky, or something. The beginning also makes me think that something was cut from this cartoon, because it seems like Buster and Babs should have done a much longer intro to the whole weird science concept. Maybe that's why the Elmyra bit was added, because something was cut here? I wonder if I have a different version on my tapes? I'll have to check.
How is that tall guy named Fritz? Isn't that German? It kind of fits with the accent of the short guy, so maybe that's what the writers were thinking originally, but the tall guy definitely looks more Indian, or maybe something Arabic, rather than German to me. Sounds like it, too.
I like that Hampton sings that song at the beginning. Until this episode, I don't think I'd ever heard the lyrics to that song before. Even aside from the animation that I don't like, this is a slightly distrubing cartoon, what with everyone suddenly wanting to eat Hampton. I guess it just creeps me out, which does fit well with the 'strange tale of weird science' theme, but I still don't like it very well. I do like that Plucky gets the tables turned on him at the end, but then that creeps me out again, so overall I don't really care for this cartoon.
Pit Bullied
I despise this cartoon, mostly because it's a Sweetie cartoon and I just can't stand her. She's so mean and annoying. I never really liked the old Tweety cartoons, either, but at least the things he did were usually only in self defense. Sweetie tends to do things just to be evil. I do like Arnold, though, I think mostly because I used to like the old Saturday Night Live skits that he's based on. And again, it's nice the way Sweetie's scheme came back on her.
Duck in the Muck
I like the Buster and Babs opening to this one, mostly because of the way Babs acts surprised that people are still tuned in to the show. That's a good opening screen shot, too.
Even though this cartoon is another indoctrinational cartoon, I still manage to enjoy this one. I think Plucky keeps it fairly entertaining. He has a pretty stange method of swimming, though, what with his feet up in front of him and using a paddle to move. Toons. Go fig. It's a crime that Monty didn't win best costume. His was certainly better than the frog's, or Plucky's. Monty sure gets a big weekly allowance to buy things like that, which makes me wonder just how rich his parents are. Sounds like they make Bill Gates look like a street beggar.
_________________
"We are fast approaching the stage of the ultimate inversion: the stage where the government is free to do anything it pleases, while the citizens may act only by permission; which is the stage of the darkest periods of human history, the stage of rule by brute force." - Ayn Rand.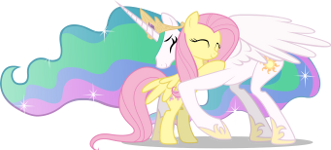 http://www.framwinkle.com