Daria walked slowly up the steps that led to the entrance of Acme Looniversity. She was going slowly because she was trying to take everything in, the landscape, the architecture, and especially the students. She'd never seen so many different species, all rushing inside to get to their first class. If nothing else, she was sure this was definitely going to be a unique academic experience.

A few of the students gave her a funny look as they went by, but nobody said anything to her. She guessed she must stand out a bit, being nearly twice as tall as almost everyone else around her. She stepped inside the main doors, found a directory, and then headed for he main administrative offices. She arrived just as the first bell rang, indicating the start of the 8 O'clock class.

She approached the secretary at the desk in front of her, an old gray-haired woman, who looked up as she drew near. "Um, hello. I'm Daria Morgendorffer, a new student to Acme Looniversity. I was told to come here at 8am."

"Ah, yes! Miss Morgendorffer." Granny said approvingly. "Right on time! Punctuality is very important, you know." She handed Daria a small stack of forms and clipboard with a pen attached to it. "Just fill out these forms and bring them back when you're done."

Daria took the forms and the clipboard and then sat down in a nearby chair to fill everything out.
_________________
"We are fast approaching the stage of the ultimate inversion: the stage where the government is free to do anything it pleases, while the citizens may act only by permission; which is the stage of the darkest periods of human history, the stage of rule by brute force." - Ayn Rand.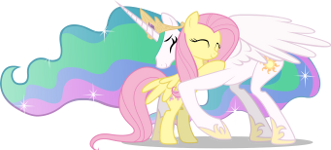 http://www.framwinkle.com