MatthewRK wrote:
I've never seen zis episode, so I have no idea what happens.
It was kind of like a pilot episode in some ways. They introduced some characters, and set up the whole plot with Elmyra catching animals. It also wasn't that great. Being one of the early Kennedy episodes, it has some of the worst animation of the series. It had its moments, but overall it's not one of my favorites.
Basically, Buster discovers that Elmyra has a lot of animals captive at her house in cages, so he goes to free them. He's sucessful in freeing the animals, but gets captured in the process, so then Babs and the other animals that he freed have to help rescue him. They finally do this by tricking Elmyra into a round-the-world marathon, and while she's out they set Buster free. They then decide to teach Elmyra a lesson by making her think she's been sent to the Planet of the Bunnies, where bunnies keep her as a pet so she knows what it's like.
_________________
"We are fast approaching the stage of the ultimate inversion: the stage where the government is free to do anything it pleases, while the citizens may act only by permission; which is the stage of the darkest periods of human history, the stage of rule by brute force." - Ayn Rand.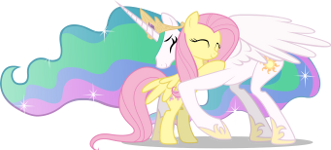 http://www.framwinkle.com