pupspals wrote:
hmmm... well considering how many millions of steps there are to take an animation that shouldn't be too hard.

for the most part in simplified form (leaving out the various approval processes, computer rendering, etc):
idea
sketch
character design
- (sub of design) character turn arounds
- (sub of design) character lip assignments
script
storyboard
background design
prop design
SPC design (Special Prop or Character - AKA if wearing a different outfit for Christmas, etc)
voice recording
animatic
layout
inbetweens (actual animation)
pencil test (not really used anymore)
cleanup
Color
Camera (or composite in computer if non cell animation)
retakes
editorial
sound design
music
audio mix session
Layback
Full cartoon.

for our purposes maybe... sketch/idea, rough, line art, turn around, lip assigned, storyboard, voice, animatic, layout, inbetween, pencil test, cleanup, Color, sound, TOON! or something. or simpler: sketch, line art, storyboard, voice, animatic, animation, color, sound, toon.

Of course in TTA days they didn't have animatics, but since that's one of the things I do for a living.... I'm biased.
::shrug:: I'm too close to the material.
Hmm. That is a lot of steps. Some of them I don't understand, which makes me hesitant to use them. Others just seem to need a better way to describe them. For instance, take 'camera'. Is that the real name of that step? It's certainly an important step, but it just doesn't sound good as a rank for someone. I guess I'm thinking of the people here as is they were a cartoon in the making, and what they would be called at the various stages, so we generally need nowns used to describe the cartoon at the different stages of production. When a cartoon is at the pencil test stage, it's called a pencil test, right? What would it be called when it's at the stage of being photographed? If there's no specific name for it, then maybe the steps would just go from colored cell to animation, implying the photography step?
_________________
"We are fast approaching the stage of the ultimate inversion: the stage where the government is free to do anything it pleases, while the citizens may act only by permission; which is the stage of the darkest periods of human history, the stage of rule by brute force." - Ayn Rand.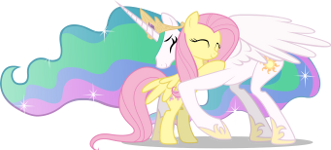 http://www.framwinkle.com