I'm experimenting with the little rainbow circle thing to use as icons for forums and topics. I'd planned to use it since before I started the forum, but C.H kind of kicked it into gear. I ended up making my own, though, rather than use his, because I wanted something brighter. Now I just need to figure out how to use it.
I need to add things to it somehow to indicate new posts in a thread, threads that a person has already posted to, locked threads, popular threads, stickies and announcements, as well as a default that doesn't have any of those.
I was thinking of using one of Babs' bows to indicate one of those things, but I haven't decided on what yet. I could also use an anvil, mallet, carrot, and a toon glove, but again I haven't decided how. The toon glove might be good for announcements, since it could point to something important. The carrot could act like an arrow that holds up stickies, or maybe an indicator for new posts. An anvil would be a good symbol for a locked thread, so I'll probably go with that. Not sure about a mallet.
Unfortunately, the programs I have to use are very limited for this kind of thing. I can use MS Paint to do pixel by pixel stuff, but it doesn't save things as a gif very well, especially if I want transparency. The only other program I have is Adobe PhotoDelux Business Edition 1.0, which really isn't designed for this kind of work. It's meant primarily for photo manipulation, so it's always trying to blend things, and smooth edges that I don't want smoothed. Can anyone recommend a good program for editing icons and pixel art like this?
_________________
"We are fast approaching the stage of the ultimate inversion: the stage where the government is free to do anything it pleases, while the citizens may act only by permission; which is the stage of the darkest periods of human history, the stage of rule by brute force." - Ayn Rand.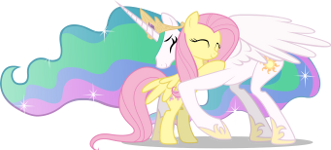 http://www.framwinkle.com