MatthewRK wrote:
One of my FAVORITE Fifi La Fume episodes along with Furball. Aroma Amore

(Link removed by Framwinkle.)
Please don't link to episodes that are on the DVDs.
I never liked the many silly, sometimes ridiculous, ways that Fifi's "victim" would get a stipe down their back. I liked Fifi well enough, though. She was always cute chasing them around. I just wish this kind of cartoon wasn't her main thing. It always felt like she had more potential than that.
_________________
"We are fast approaching the stage of the ultimate inversion: the stage where the government is free to do anything it pleases, while the citizens may act only by permission; which is the stage of the darkest periods of human history, the stage of rule by brute force." - Ayn Rand.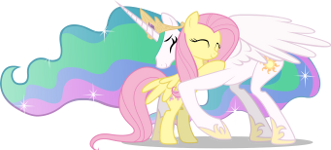 http://www.framwinkle.com