I wrote this alternative theme song to Animaniacs long, long ago because I got to thinking what the show might be like if it were based somewhere else, and Central and South America were the first things that came to mind. I appologize to anyone living in Certral or South America. My knowledge of those places was fairly limited at the time, so my overall view of many of those countries were that they had a lot of political problems, and guerilla wars, and other conflicts, so that's what I based things on. I imagined the Warners as some kind of guerilla group for hire that would go overthrow countries for fun, or profit.

Unfortunately, most of the time when I try to remember the words to the real theme song, my parody keeps getting in the way and I remember those words instead.


It's time for Panimaniacs!
And we're loco to the max.
So just sit back and relax,
While your country we colapse.
We're Panamaniacs!

Come join the Warner hombres,
And the Warner chica, Dot,
As just for fun we run around the jungle where it's hot.
They lock us in a tower.
It's a wonder we're not shot.
'Cause we break loose and execute "Assassination" Plotz.

We're Panamaniacs!
Dot can shoot, while Yakko tracks.
Wakko packs an air attack,
While Bill Clinton cuts us slack.
We're Panamaniacs!

Meet Pinky and the Brain who want to rule the universe.
Goodfeathers hunt together unless Slappy gets 'em first.
Buttons tracks down Mindy,
While Rita drives a Herse.
The writers flip when ratings slip, 'cause they're the ones shot first!

We're Panamaniacs!
On our lives there are contracts.
We're loco to the max!
Hand grenades are in our slacks.
We're Panamani,
So darn insani,
Panamaniacs!
Those are the facts!
_________________
"We are fast approaching the stage of the ultimate inversion: the stage where the government is free to do anything it pleases, while the citizens may act only by permission; which is the stage of the darkest periods of human history, the stage of rule by brute force." - Ayn Rand.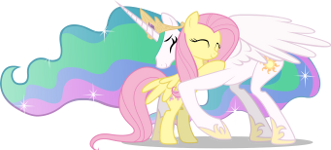 http://www.framwinkle.com