In honor of the new Darkwing Duck comic to be released in June, I thought we'd do a little crossover.
A duck dressed all in purple steps on stage. His face is shadowed from the bright lights by his large hat, and what remains visible of his face is obscured due to the dark mask he wears, leaving only his eyes to be seen.
"I am the terror that flaps in the night.
I am the lid that's been put on too tight.
I am the wagon that's stuck in the muck.
I am the terror. I am..."
"The worst poet I've ever heard!" Negaduck inturrupts. "Get off the stage!"
Dot: "Hey! Who let them in here, anyway?"
Yakko and Wakko just point at each other and grin.
_________________
"We are fast approaching the stage of the ultimate inversion: the stage where the government is free to do anything it pleases, while the citizens may act only by permission; which is the stage of the darkest periods of human history, the stage of rule by brute force." - Ayn Rand.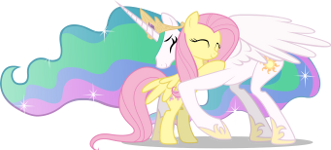 http://www.framwinkle.com