The spotlight switches on, illuminating a dusty stage and curtain. Dot walks out from behind the curtain, only to get tangled in a cobweb which she fights off, finally making her way to the microphone.
"Boy! Someone need to dust this place once and a while. Guess that's what I get for not coming her often enough." She pats some of the dust from the curtain off of herself, and then clears her throat.
"Ahem!
It's a world of laughter,
A world of tears,
It's a world of hopes,
It's a world of fears.
If you all sing along,
Then you'll all have this song,
Stuck in your head all day long!
Thank you!"
She departs the stage quickly, leaving the audience seething as many of them now helplessly humm the wretched tune.
Thank you.
_________________
"We are fast approaching the stage of the ultimate inversion: the stage where the government is free to do anything it pleases, while the citizens may act only by permission; which is the stage of the darkest periods of human history, the stage of rule by brute force." - Ayn Rand.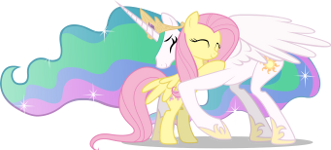 http://www.framwinkle.com