The J.A.M. wrote:
Plucky would do the opposite, ALWAYS be in Shirley's way to get her to ask him, and in the end, she wouldn't choose him nor anyone because of a soothsayer's conference out of town she would be attending.
Yeah, I could see that happening.
Quote:
Another episode: Bloopers of the series!!
Oh! That would be totally awesome! I love bloopers! Especially intentional ones!
I'm not sure they could fill a whole show with them, but then again, maybe they could? I would love to see them try!
_________________
"We are fast approaching the stage of the ultimate inversion: the stage where the government is free to do anything it pleases, while the citizens may act only by permission; which is the stage of the darkest periods of human history, the stage of rule by brute force." - Ayn Rand.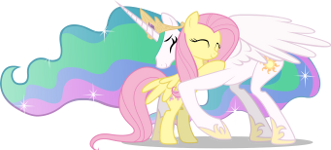 http://www.framwinkle.com