There's a lot of good art out there, so I figured that if we find something we really like, we may as well share it. So, if you come accross anything you think is good enough to show everyone else, please link to it here. Remember to give appropriate credit to the artists.
I just found this one on Deviant Art that really impressed me. I'd never thought to cross the Tiny Toons with Pokemon before, but this guy really pulled it off. I'm not sure what all the Pokemon are supposed to be in the pic, but I'm very impressed with the creativity.
Picture by lachechucita
http://lachechucita.deviantart.com/art/We-re-Tiny-We-re-Toony-137263745
_________________
"We are fast approaching the stage of the ultimate inversion: the stage where the government is free to do anything it pleases, while the citizens may act only by permission; which is the stage of the darkest periods of human history, the stage of rule by brute force." - Ayn Rand.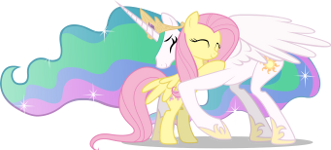 http://www.framwinkle.com