pupspals wrote:
Babs by a long shot. I only liked Dot when I first watched the show because she was a girl. after that... she's too self-absorbed, snotty & sings too high for me to sing along with (actually had a friend who refused to watch the show anytime she sang!). But Babs? I hereby dub thee an unofficial Looney Tune! other than being mean to her friends from time to time (& what comedian isn't guilty of that?) she's cartoon perfection (IMHO)!
I quite agree on all of that, except that I do like Dot, and like how she sings. I just don't like her as much as Babs. She is perfection!
Quote:
Daffy or Donald?
Donald. They both may have anger management issues, and ego problems, but Daffy is far worse on both fronts. Donald at least has some heart, and spends time with his nephews. He's probably not as smart as Daffy, but Daffy's ego has always been out of control to the point where I really can't like him.
Goofy or Wakko?
_________________
"We are fast approaching the stage of the ultimate inversion: the stage where the government is free to do anything it pleases, while the citizens may act only by permission; which is the stage of the darkest periods of human history, the stage of rule by brute force." - Ayn Rand.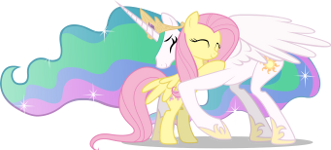 http://www.framwinkle.com