I'm posting my small amount of Animaniacs themed art here. Please comment if you want to.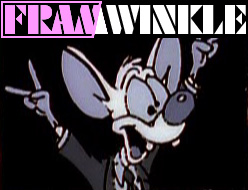 I made this one for use as an avatar on another forum during the 2008 election season. It's a take off of the Ron Paul posters that have the word "LOVE" highlighted in "R
EVOL
UTION".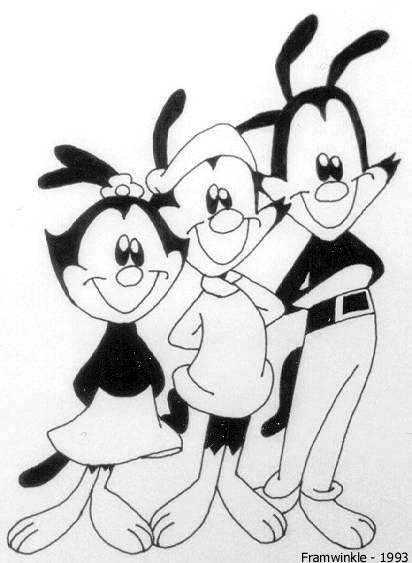 My only decent drawing the Warners, done way back in 1993 by drawing a frame after pausing my VCR... about a billion times. The pause button only stayed on for about 5 minutes. It took me 3 hours to get it down on paper.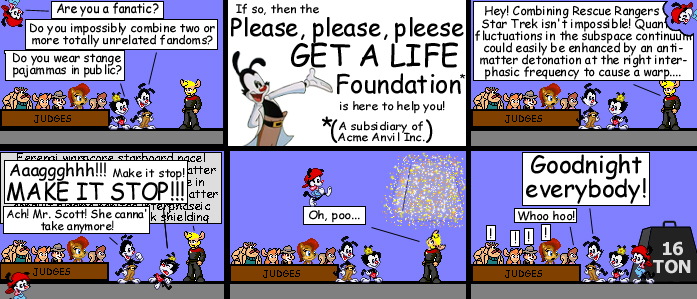 The Warners make a brief appearence in Red Sonic's 'Ranger Days' comic, which he posts on another forum. I modified his original comic, with his permission. The guy in the Starfleet uniform is a member of the other forum, who I also got permission from before releasing this. I had just watched the PPPGALF episode of Animaniacs on the DVDs, and this sprung into mind, so I had to do it.
_________________
"We are fast approaching the stage of the ultimate inversion: the stage where the government is free to do anything it pleases, while the citizens may act only by permission; which is the stage of the darkest periods of human history, the stage of rule by brute force." - Ayn Rand.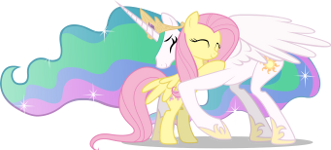 http://www.framwinkle.com