Yes, they were some of the first people I told about this place. Some of them signed up, and a few of them posted, but then they haven't really visited very often, if at all. J.A.M. is one of the exceptions because he still stops by. (Thanks J.A.M.!) Others said they prefered the system they had, which I found amazing, because I agree with you, that I find their system difficult to use. Mailing lists are so 90's.
I find this PHPBB forum much easier to use than a mailing list because it's so much easier to see what's been said, and to respond to it, which is the whole reason I created it. But I think, and this is just my guess, that some of the people from the list feel kind of loyal to it, which makes them hesitent to switch. Also, I'm a newbie to the Tiny Toons fandom. If this board had been set up by one of them, then more of them might have joined. But because they don't really know me, they may not be sure they should trust me.
I'm just going to keep doing what I'm doing, and we'll keep pulling in more people here and there, and eventually the people from the list might decide it's interesting enough to be a part of. It's still pretty small right now, so it's understandable if a lot of people might not think it's worth joining. Hopefully that will change. I might also try sending them a small reminder about this place once or twice a year, but not too often, because I don't want to look like I'm spamming.
_________________
"We are fast approaching the stage of the ultimate inversion: the stage where the government is free to do anything it pleases, while the citizens may act only by permission; which is the stage of the darkest periods of human history, the stage of rule by brute force." - Ayn Rand.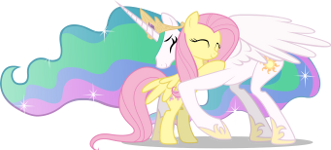 http://www.framwinkle.com