Sorry, but I had to take out your link to the video. That cartoon is actually on the DVDs, so I can't allow links to it.
This cartoon was the third in the episode "It's Buster Bunny Time", after "Bag That Bunny" and "Lifestyles of the Rich and Rotten", and I think it is one of my favorite cartoons. The animation is nice and clean, probably done by TMS I'd guess, and it's got plenty of funny scenes. One thing, I think, that helps it is that there are scenes that break up the monotony. Sure, falling anvils on Plucky is good, but it would get boring if that were the whole cartoon. Instead, it breaks now and then with things like Plucky protesting the script, asking where anvils come from, and so on. I like how the anvil actually stops in mid-air when he asks that question, too.
This cartoon does make Buster and Babs out to be a bit mean, at least to Plucky, but considering all the times Plucky was often a jerk to them anyway, scemeing and using his friends to his own advantage, I never minded if someone got some payback once and a while. Besides, like Chekov in Star Trek, he had such a good scream that it just had to be used, often.
_________________
"We are fast approaching the stage of the ultimate inversion: the stage where the government is free to do anything it pleases, while the citizens may act only by permission; which is the stage of the darkest periods of human history, the stage of rule by brute force." - Ayn Rand.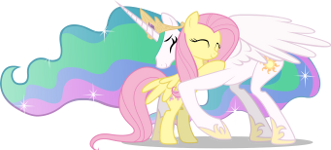 http://www.framwinkle.com