I finally finished the perfected version of the DVD wallpaper!
1024x768 JPEG
1920x1080 JPEG
What's different about this one? I corrected a lot of things that were bugging me about the last one. Babs is clearly standing in front of Buster, but her cheek was behind his, so I fixed that and added shading. I also fixed the shading of her left ear, since it was opposite of all the other shading in the drawing. I added eyebrow ridges to Babs, since she normally has them, and finally added a third eyelash. I've seen her with two, but I think she usually has three.
_________________
"We are fast approaching the stage of the ultimate inversion: the stage where the government is free to do anything it pleases, while the citizens may act only by permission; which is the stage of the darkest periods of human history, the stage of rule by brute force." - Ayn Rand.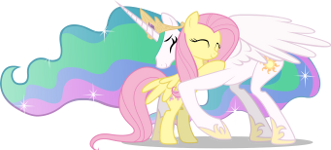 http://www.framwinkle.com