beaker92 wrote:
I'd probably hang out with the two rabbits. They seem to be more fun than a clown car on fire, but without the liability issues.
Nice description!
Quote:
Only one thing, though, what would I do with them? Play video games, go see a movie, ride bikes?
I have a hard time figuring out what we'd do, too. Humans seem to be a lot more boring than toons. But, since that's true, then maybe we don't need to worry about what to do? They'd probably have ideas for us. As long as it doesn't involve some kind of anvil fight, I'd probably be ok with it.
_________________
"We are fast approaching the stage of the ultimate inversion: the stage where the government is free to do anything it pleases, while the citizens may act only by permission; which is the stage of the darkest periods of human history, the stage of rule by brute force." - Ayn Rand.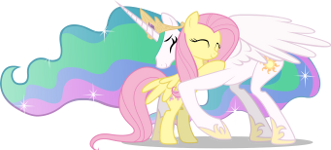 http://www.framwinkle.com