Toon War:
The idea of villain toons causing havok in the real world brings up another interesting idea. How would you stop a toon? Wars between the toons could be brutal for everyone, but especially non-toons. If rabbits in a waterfight can level half a continent, could any planet survive an all out toon war? How soon would the Earth be reduced to hot ionized atoms?
Toon Crime:
But avoiding the topic of war for the time being, let's just focus on the average toon crook. Can you stop a pickpocket who can litterally be in and out of your pocket before you know it? The Warners have popped out of a pitcher of water before, so if they can do that, what's to stop them from popping in and out of someone's pocket, too? Theoretically they can even steal your underware. Plenty of other toons have escaped from locked safes. If they can get out, it stands to reason they can get in. So really, nothing is safe from a determined toon.
Toon Violence:
But say a toon goes farther than just theft and starts threatening people's lives. I don't think it's a stretch to say that there are a few mad toons out there who might go postal at any given time, so how do you stop them? No human would have a chance if a toon decided to suddenly pull a mallet the size of a redwood out from behind their back and use it to flatten someone. It would probably require other toons to stop a toon on a killing spree. Which brings us to...
Toon Death:
How do you kill a toon? In Roger Rabbit it was some kind of paint thinner mixture, but that's assuming they're made out of ink and paint. If they were made out of sturdier materials then it might not be so easy. You can't smash them. You can't blow them up. Nearly everything you can do to a toon has already been done, and they just bounce back. About the only thing you can do is slow them down, hopefully enough to contain them, although I'm not sure how to do that, either.
The one possibility I've come up with for stopping a toon, which isn't even permanent, is to cut off their head and stuff it in a bag. A headless toon body wouldn't necessarily die, but would probably be useless without being able to see what it was doing. If it ever got ahold of the head again, though, or even any other toon's head, then it might go right back to normal.
_________________
"We are fast approaching the stage of the ultimate inversion: the stage where the government is free to do anything it pleases, while the citizens may act only by permission; which is the stage of the darkest periods of human history, the stage of rule by brute force." - Ayn Rand.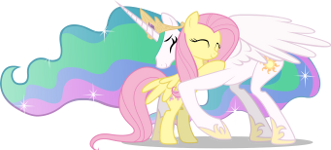 http://www.framwinkle.com