Cognitofalcon wrote:
Here's an interesting thought. Can toons pull other toons from their hammer space. Can other people use a toons hammerspacez? Could they even travel through a hammer space. In the event of toon war, how couldthey use a toon's hammerspace against them?
Hmm... Interesting. I'm not sure if a toon can pull another from their hammer-space. At least, I'm not sure if they can do so without the cooperation of the other toon. I can't think of any good examples, except possibly Wakko pulling people out of his sack.
There's the inverse, too, where one toon puts another in their hammer-space. When Byron ate Babs in the Night Ghoulery special, he had to somehow put her in to a hammer-space, since Babs is bigger than Byron and she wouldn't have fit otherwise. But was Babs cooperating in that instance since it was for a show? Or could Byron eat another toon that way without their cooperation?
Another question is whether or not an eaten toon could escape on their own. When a toon is put into a hammer-space like that, is it a separate personal hammer-space that only one toon controls, or are all hammer-spaces somehow linked so that you could enter one and come out another? Or maybe you could use one hammer-space to kind of tunnel out of another, like opening a wormhole within a wormhole? For the sake of plot, a toon is usually trapped when eaten by another toon, as when the wolverine ate Hamton, Plucky, Babs and some others in the "Buster and the Wolverine" cartoon. But could they actually get out if they wanted to? Could they just cut open his side and slip out, or maybe like escaping from a locked safe they could just appear somewhere else?
Could one toon use the hammer-space of another toon? I don't know. I kind of think so, to a limited degree. For instance, if one toon were knocked unconscious and another toon went through their "pockets" looking for something, I think that would work.
But then again, what about falling anvils? Those presumably come from one toons' hammer-space, yet other toons don't seem to be able to simply absorb them into their own space. So that kind of indicates that something that comes out of the HS of one toon is incompatible with the HS of another toon, at least for a while, maybe until it stops being funny.
I'm pretty sure travel through HS is possible, since that seems to be how they get out of locked safes, or go through walls. It may also come into play when rabbits burrow from one place to another, since actually digging the whole way would be prohibitive, so they probably only make it look like they're digging for a ways, and then warp to their destination.
I'm not sure how a toon could use another's HS against the other toon. Did you have any ideas in mind?
_________________
"We are fast approaching the stage of the ultimate inversion: the stage where the government is free to do anything it pleases, while the citizens may act only by permission; which is the stage of the darkest periods of human history, the stage of rule by brute force." - Ayn Rand.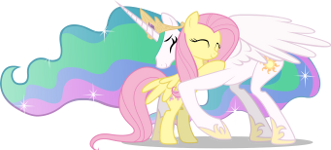 http://www.framwinkle.com