Obviously, they're not going to bring back the series, so this is just wishful thinking and a bit of fantasizing. But what would you like to have seen them do? Got any good ideas that would have been fun, or might even make for good fan fic or artwork?
Personally, and I just thought of this one last night, actually, I'd like to see the Warners sing "How Much Is That Doggy In The Window?" I've got a special attachment to this song because we used to sing it as kids, my sister and I doing the song, and my little brother being the dog.
Quote:
They already kind of look like dogs, so it's not much of a stretch. I think Wakko would make a good doggy in a pet shop window for the song while Yakko and Dot would sing it, Wakko doing the "Arf! Arf!" parts at the correct times.
It would be pretty simple, but they could give it an Animaniacs flair by having Dot sing the verse about the robbers, who could look like the Home Alone guys, and her love would of course be Mel Gibson, who would look quite confused through the whole thing.
Yakko would sing the verse about leaving his sweetheart, Hello Nurse, and would give her Wakko to keep her from being alone, but then think better of it when it became clear that Wakko was much too happy about it.
Yakko: "Eehhh... I don't think so."
Wakko: (Whimpers.)
I honestly don't remember the third verse, because I guess we never sang that one, but they could pull various characters from other shows to fill the spots, such as Buster and Rita for the bunny and kitty, both getting uncerimoniously tossed aside. Perhaps some kind of Iago rip-off for the parrot, doing a classic Gilbert Gottfried scream as they dispose of him. Not sure about the fish. Maybe they could change the animal, like a "pair of smelly hippos" or something.
_________________
"We are fast approaching the stage of the ultimate inversion: the stage where the government is free to do anything it pleases, while the citizens may act only by permission; which is the stage of the darkest periods of human history, the stage of rule by brute force." - Ayn Rand.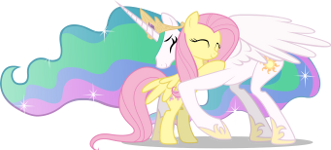 http://www.framwinkle.com