Dr. Toonhatten's Warnergate picture got me seriously thinking about what a crossover with Stargate might be like, and I think it would work out very well, actually.
Dot: "...and another thing, Mr. Director. If I get one of those icky snake things in my hair, I'm going home for the day, ok?"
Yakko: "Ahem! So, Dot?"
Dot: "Yes, Yakko?"
Yakko: "Since you're playing the brains of this outfit, just how does this thing work, anyway?"
Dot: "It's simple, really. Matter passing the event horrizon is disintegrated and transmitted via matter stream..."
Yakko: "Whoa, whoa, whoa! In terms I can understand?"
Dot: "Oh. Ok." ::smiles:: "Just pretend it's a girl thing."
Yakko: "Ah. Clear as mud. Thanks!"
Dot: "Anytime!"
Wakko: "Say, if you're Colonel O'Neill, and I'm Daniel Jackson, who'd we'd get to play Teal'c?"
Yakko: "Samuel L. Jackson."
Jackson:
"I have

had

it with these m f'ng snakes in people's m f'ng heads!"
Dot: "Works for me!"
Wakko: "Hey! Can he say that in this show?"
Yakko: "Don't worry. The automatic censors take it right out."
Wakko: "Really?"
Yakko: "Don't even think about it or you're grounded."
Wakko: "Aww."
I'm sure the Asgard would simply adore them, too. They've already met, or rather been abducted by, the classic gray aliens, so that gives them an automatic history with them that would be fun to play upon.
Yakko: "Say! Haven't we met?"
Wakko: "How's Toe? We miss him!"
Thor: ::facepalm:: "Why me?"
_________________
"We are fast approaching the stage of the ultimate inversion: the stage where the government is free to do anything it pleases, while the citizens may act only by permission; which is the stage of the darkest periods of human history, the stage of rule by brute force." - Ayn Rand.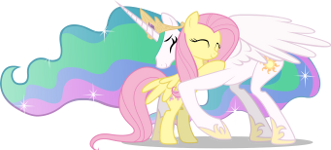 http://www.framwinkle.com