Normally, I wouldn't allow links to video of the episodes, since I want to encourage DVD sales. But since this one isn't on DVD yet, and to be honest I'm not sure it will be, I'm including a link to it that I found on Youtube. This one you just have to see to believe. There should be one more cartoon in this episode, but I can't find it, and don't know what it's even called.
One Beer
http://www.youtube.com/watch?v=tYMYv1zsAxE
Why Dizzy Can't Read
http://www.youtube.com/watch?v=il0oJ7yqOrk
The first time I saw the beer cartoon on Youtube I thought it was some kind of joke at first. I may have seen this episode when it first aired, but honestly it's been too long for me to remember, and I don't have it in my VHS collection, so I can't be sure. It's certainly not your usual Tiny Toons episode, and from what I've heard it was banned after only its first showing. I can see why, but I still hope it ends up on the DVDs.
The bottomless beer bottle is kind of ridiculous, as well as them getting drunk after just one sip. I guess toons can't hold their liquor.
It's not really a good cartoon, but the shock factor kept me glued to it. I'm pretty sure cartoon pigs wear longer robes in heaven. At least I sure hope they do. ::shudder::
The Dizzy cartoon isn't all that good, either, although I did like Babs joking about not being drawn well.
I understand that they were on a time limit, but having him go from completely illiterate to reading fairytales is a bit much. They could have at least tried to help him learn, and then imply that he'd studied off camera. Oh well.
All in all, these cartoons just make me go, "Huh?" because I can't quite believe what I just saw. It's certainly an interesting part of Tiny Toon history.
_________________
"We are fast approaching the stage of the ultimate inversion: the stage where the government is free to do anything it pleases, while the citizens may act only by permission; which is the stage of the darkest periods of human history, the stage of rule by brute force." - Ayn Rand.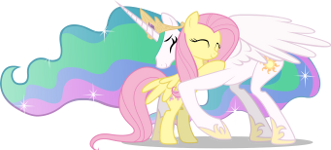 http://www.framwinkle.com