KG5000 wrote:
I think the reason for this episode not doing so well is because it's a cartoon PSA. PSA's remind us of the harshness and evils of the world in which we live. Cartoons, on the other hand, are fun and joyful, and a source of comfort. So, mixing them up gives a not really funny cartoon, in my opinion.
I definitely agree with that. It's probably not a good idea to take a normally funny cartoon, and try to change it into a preachy cartoon. I still wish they'd put it on the DVDs, though, along with the rest of seasons 2 and 3.
_________________
"We are fast approaching the stage of the ultimate inversion: the stage where the government is free to do anything it pleases, while the citizens may act only by permission; which is the stage of the darkest periods of human history, the stage of rule by brute force." - Ayn Rand.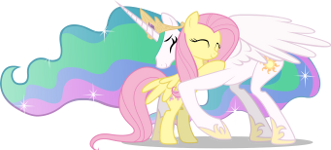 http://www.framwinkle.com