pupspals wrote:
I actually liked the behind the scenes more than the film festival. But then... I work in cartoons so I'm biased. What's funny is that the majority of that isn't accurate anymore now that computers are involved. kinda sad. But it's a good history lesson.
So they don't do it that way now, even for traditional hand drawn animation? And call me crazy, but I always thought the photographer's job would be kind of cool, despite what Plucky thought of it. That's the guy who finally puts the show together. Maybe I just like working with expensive machines.
Quote:
I always wondered about the name in relation to the show. which came first. were both ideas floating around. did one inspire the other?
I would assume that the TTA episode came first, since it was in season 1, and Animaniacs didn't start until a few years later. But I'm certainly no expert.
Quote:
Remind me: I have the script for this at home. It's hard to get to, but at some point I should be able to scan this for you guys. I have a couple of A! scripts too thanks to
Script City
. they get scripts from actors, etc who don't want them anymore (one P&B script was given by Maurice LaMarche). sometimes you get cool production notes. You get a copy of the original, but it's still cool.
Cool! That would be neat to see. I got a copy of the RR Bible when you mentioned that place earlier, but I never thought about looking for other shows. Of course, I don't really have the money to buy anything at the moment.
_________________
"We are fast approaching the stage of the ultimate inversion: the stage where the government is free to do anything it pleases, while the citizens may act only by permission; which is the stage of the darkest periods of human history, the stage of rule by brute force." - Ayn Rand.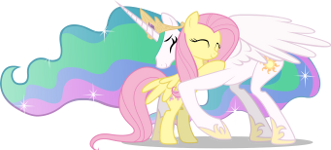 http://www.framwinkle.com