The Spectre wrote:
There is a "Wheel O Comedy" poster... is it possible this was what you were seeing? There are a lot of posters for other episodes directed by Art Vitello, e.g. Citizen Max, Rock 'N' Roar. As for the "O", I think the wheel itself is supposed to be the "O", kind of a visual pun that maybe didn't come across well. Or, it could just be a mistake... I noticed a couple of other mistakes on some of the posters, e.g. "Hare Raising Night" is identified on one poster as "Hare Raising Nights" and on another as "Hare Raising Nite"!
I had to go watch it again, but you're right. It's the Wheel O Comedy. I still think they probably took that idea and turned it into the wheel of morality, though. Here are the posters I saw.
I don't know for certain if Art Vitello directed all of those, since I don't know details like that, but I wouldn't be surprised. Little things like that are nice touches to these episodes, and I'm glad they put them in for people to find.
_________________
"We are fast approaching the stage of the ultimate inversion: the stage where the government is free to do anything it pleases, while the citizens may act only by permission; which is the stage of the darkest periods of human history, the stage of rule by brute force." - Ayn Rand.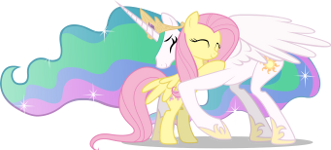 http://www.framwinkle.com