I think this is one of the better episodes. 'Bat's All Folks' is a great cartoon! I like how they make fun of various incarnations of Batman as Plucky's costume evolves, and 'Decoy, the Pig Hostage' is true genius. I'd always wondered why Robin wore bright red. Now I know.
This cartoon is just full of so much clever detail that I have to watch it a couple times to get it all. The ever incompetent Elmyra is a nice contrast to the dependable Alfred that Batman has, and I like the way she even wears shoes that are far too big for her to emphasize how ridiculous she is. Then of course there's the Batmobile, a multi-million dollar supercar, stuck in traffic. I think my favorite bit was the hoods throwing the grenade into the 'all concealing shadows', though. Serves Plucky right for being a coward.
'WIld Takes Class is also pretty good. I think I like it mostly because it tries to show a bit of the behind the scenes problems someone might have living as a toon, and I think it's clever all the things they do with Plucky as a giant eyeball.
As for the wraparounds, I love how the shrinking device looks like an egg beater. If I ever invent something like that, that's how it should be, just to throw people off and make them go, "Wha?" Also, where ever Plucky got them, I want a pair of those bunny slippers.
_________________
"We are fast approaching the stage of the ultimate inversion: the stage where the government is free to do anything it pleases, while the citizens may act only by permission; which is the stage of the darkest periods of human history, the stage of rule by brute force." - Ayn Rand.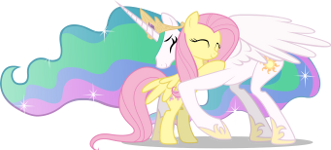 http://www.framwinkle.com