Probably either Hampton or Calamity. Most of the characters are waaaaay to outgoing to be anything like me. I'm fairly quiet and smart, like Calamity, but I'm probably not up to his level, of course. I can't build or invent anything fancy. Hampton is pretty normal, as far as the Tiny Toons go, and I guess I'm a lot like him, but if you could see my house you'd know we don't share the cleaning gene.
Actually, maybe I'm the most like Mary Melody. She's about as normal as they come on that show, and she's usually behind the scenes, like I usually am, so that fits pretty well.
_________________
"We are fast approaching the stage of the ultimate inversion: the stage where the government is free to do anything it pleases, while the citizens may act only by permission; which is the stage of the darkest periods of human history, the stage of rule by brute force." - Ayn Rand.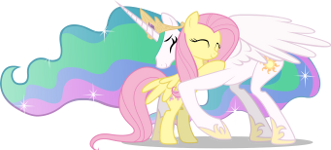 http://www.framwinkle.com