The following are the rules of this forum. They are subject to change as needed and without warning. Flagrant or repeated violators will be given warnings or bans as the administration deems appropriate.
1.
Personal attacks or other abusive behavior will not be tollerated.
Treat your fellow board members with respect. If you disagree with someone, do so in a civilized manner.
2.
No lewd material is allowed.
This rule is somewhat subjective, because Tiny Toons could often times be somewhat mature in nature, but in general if something could be rated 'R' or above, and probably wouldn't have made it on to the show, then don't post it. Keep things clean, which means no porn or highly graphic violence. Anything that the adminstration deems to be over the line will be removed at their discression.
3.
No profanity.
If they couldn't say it on the show, you shouldn't be saying it here, either. This includes attempts to skirt word filters using intentional misspellings or $ymbols in pl@ce of letters.
4.
Avatars may be no larger than 150 pixels wide by 200 pixels tall and have a file size of no more than 50KB.
This is to help keep the forums looking clean, and help accommodate people on slower internet connections. Avatars that do not meet the above restrictions can be removed at the discression of the administration.
5.
Signatures are limited to 500 pixels in width, 300 pixels in height, and must also total less than 150KB.
This is to help keep down clutter and load times. Signatures that exceed these restictions can be modified or removed at the discression of the administration.
6.
The administration of this forum reserves the right to edit, remove, move or close any post or topic at their discression.
However, the administration takes no responsibility for anything posted on this forum by others.
7.
Each poster is legally liable for their own words.
By posting here, each poster agrees to be fully and legally responsible for what they say in their own posts.
8.
In general, linking to video of Tiny Toons or Animaniacs is not permitted if the marterial in question is already available on DVD or VHS in the United States.
This is meant to help promote the sales of the DVDs so that more DVDs get released. However, if something has yet to be released on DVD or VHS, or it was cut from the DVDs or VHS tapes, then it is considered fair game, because in many cases this may be the only way people can see a particular clip. Fan made videos that use clips from the DVDs or VHS tapes, such as music videos and the like, are allowed.
9.
No spamming, trolling, or flaming is allowed.
If your only purpose here is to promote discontent or clutter up the forums, you may receive warnings, have your privileges restricted, or simply be banned without prior warning.
10.
These rules are subject to change at any time without notification.
Last edited 2010-06-25
_________________
"We are fast approaching the stage of the ultimate inversion: the stage where the government is free to do anything it pleases, while the citizens may act only by permission; which is the stage of the darkest periods of human history, the stage of rule by brute force." - Ayn Rand.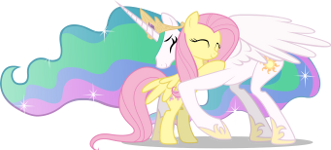 http://www.framwinkle.com