no show during the silver age of WB animation did Halloween like TTA, so I thought I would share some great TTA fanart from Jamie's Tiny Toons Page calender section that had to do with October.
As you can see, Buster still delites in scaring the crap out of his friends when it comes to story time around the ol' campfire.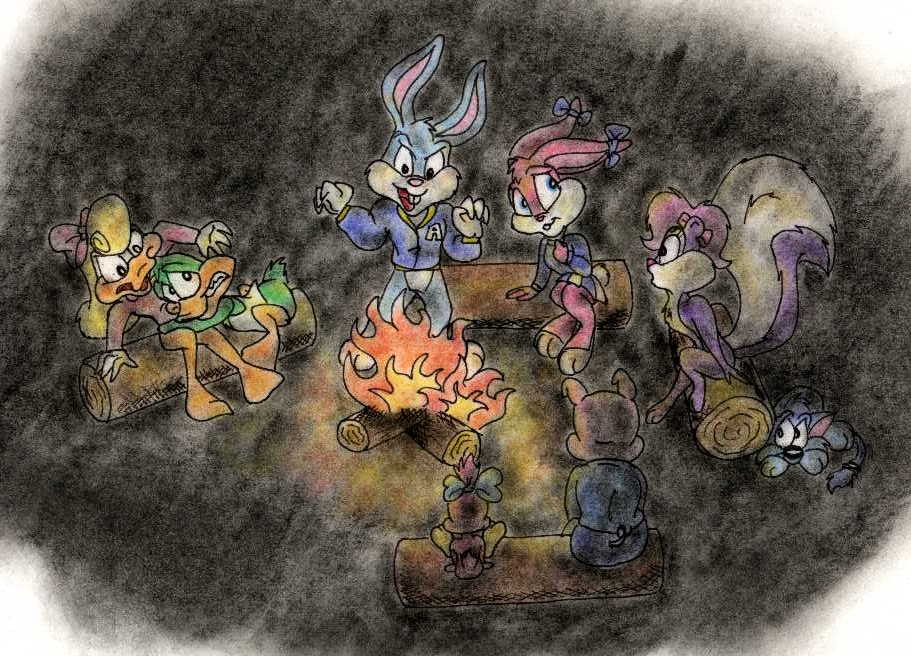 "THE LAST TOONFIGHTER" this piece is from legendary TTA fanartist Atariboy2600. If you haven't seen this guy's body of TTA related artwork then you haven't lived. Unfortunately his website "Tiny Toons Image Gallery Plus" as far as I know is dead.
He still has a DeviantArt page thankfully, it contains a large but incomplete collection of his Tiny Toon stuff, including just about all of his steller "Mondo Negatory Tiny Toons" concept art(he even did characters that didn't make the final cut of the story, such as Havoc, Furball's evil and competent negatory counterpart)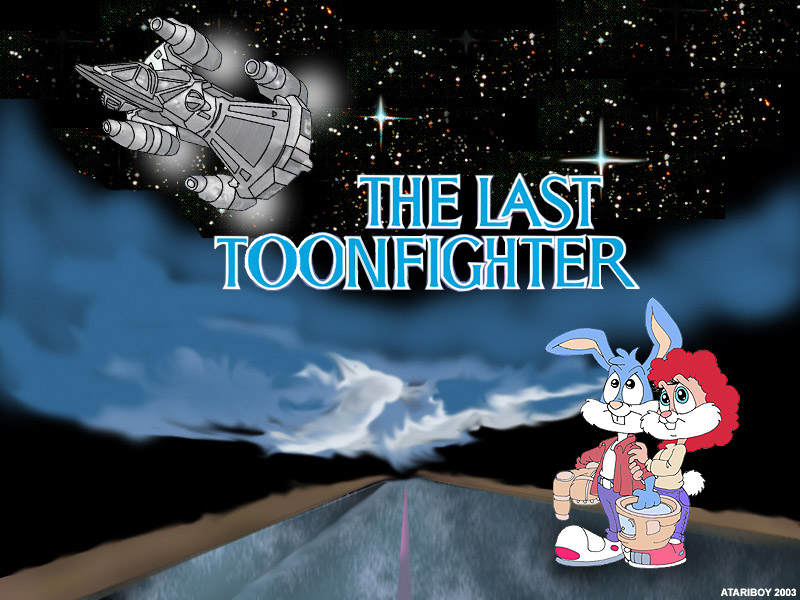 "The Monster demands a Mate!"
man I miss the days when a majority of TTA fanart was parodies of movies and videogames and such. I also love the small reference to the "Time To Every Purpose Unto Heaven" series at the bottom.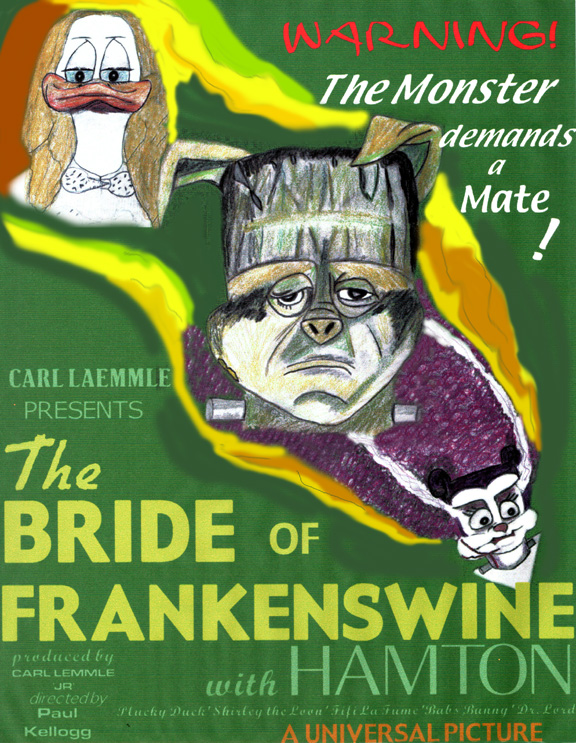 ah good ol' Thorne.
He's another TTA fanart great. This picture's main focus were these characters from some TTA fans who lived over seas. To me however, the highlight is Shirley, Fifi, Plucky and Hamton in the backround.
Of all the fanart I've ever seen of the TTA cast in Halloween costumes, this is by far the best!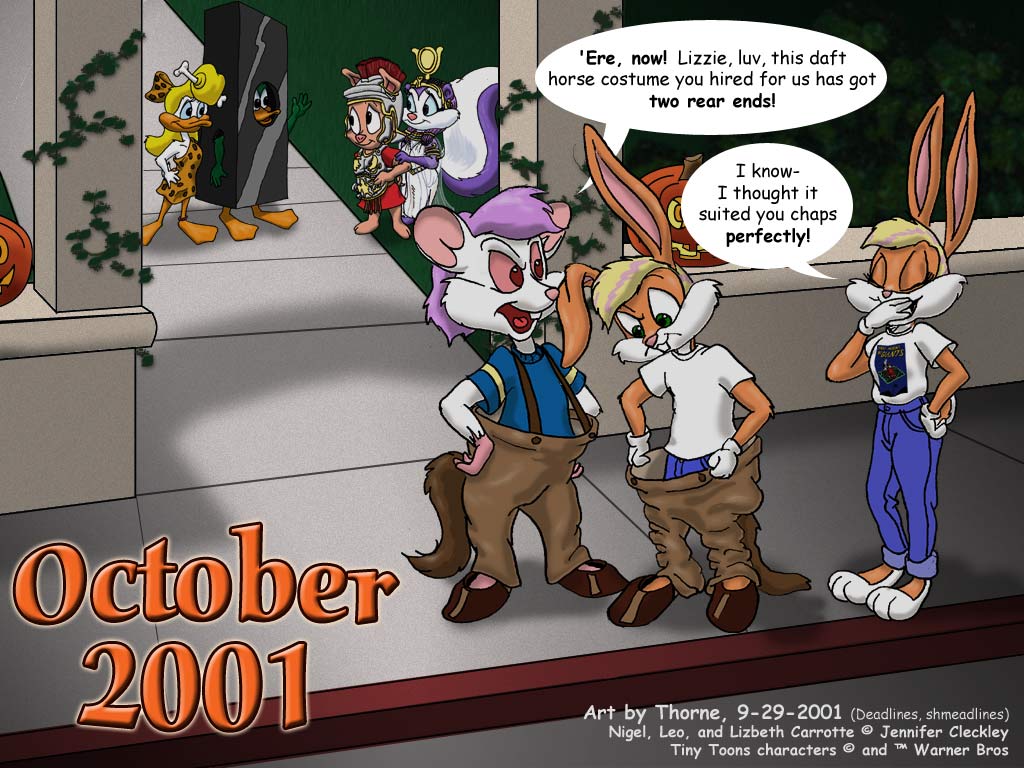 HAPPY HALLOWEEN ACME ACRES!!!