pupspals wrote:
They could have stalled for a while with minor characters, I don't think it would have worked. For me, Tiny Toons was Babs & Plucky. Nothing else, not even Buster. If I ran off the school bus & found a Hampton episode airing I switched the channel to Darkwing. In the end, that ended up happening a lot & due to that & other factors (no VCR at first) I still haven't seen all the episodes (*sob*). It just doesn't work as well without them.
I tried to watch everything. If an episode came on that I'd seen before, I'd change the channel to see what else was on just in case something else was new. I'm not sure which shows I actually preferred back then, though. I know I usually watched Animaniacs, but by that time there wasn't much else that I was even interested in.
Buster and Babs, and especially Babs, were what made Tiny Toons for me. But I still would have liked to see the secondary characters promoted a little more, as long as they tried to expand their characters. Too often they were limited to tired plots that showed little creativity, which made the characters boring. If they'd had more variety, like the stuff that Buster and Babs got, then I might have liked them a lot more.
_________________
"We are fast approaching the stage of the ultimate inversion: the stage where the government is free to do anything it pleases, while the citizens may act only by permission; which is the stage of the darkest periods of human history, the stage of rule by brute force." - Ayn Rand.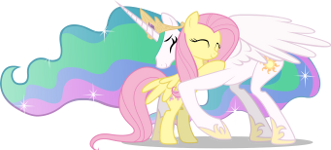 http://www.framwinkle.com